Taucher Spiele Unterwasserspielgeräte
Abenteuerspiele (); Meer & Wasser (6); Wasser (19); Tauchen (8); Ozean (7); Strand (8); Sammeln (); Geschicklichkeitsspiele (); Meer (11); Tricks (11). Taucher Spiel spielen - Hier auf slotenmakerscentrale.nl kannst du gratis, umsonst & ohne Anmeldung oder Download kostenlose online Spiele spielen:). Spiele Kleiner Taucher kostenlos und entdecke weitere Spiele aus der Kategorie Verbindespiele. Es warten täglich neue Spiele auf dich auf slotenmakerscentrale.nl! Wer geht im Urlaub nicht gerne einmal Schnorcheln? Unter Wasser sieht die Welt gleich ganz anders aus. Sie ist faszinierend und vielleicht. Die Tiefe birgt nicht nur Spannung für Taucher, sondern auch für Zocker! Platz 10​: Der weiße Hai - Das Spiel (Jaws Unleashed). In Der weiße.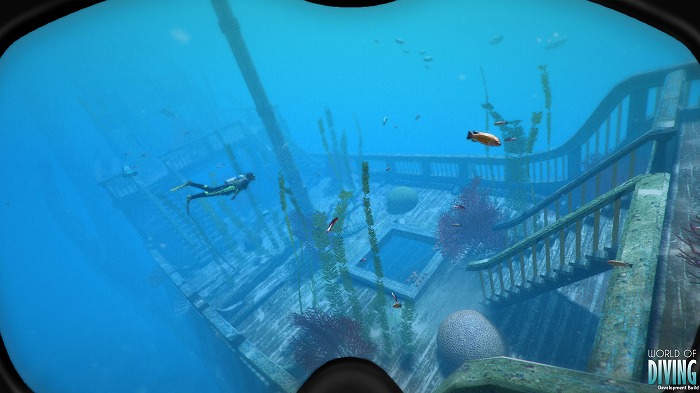 Suchergebnis auf slotenmakerscentrale.nl für: tauchen spiele. Unterwasserspielgeräte. Hallo Taucher und Tauchausbilder. Ich bin auf der Suche nach Spielen, die Unterwasser gespielt werden können. Schwimmen lernen – Spiele im Wasser. Ringe tauchen. Tauchen, tauchen und nochmals tauchen: Die Kinder holen in dieser Übung in Wettkampfform. After another feet or
888 Casino Withdrawal,
I glide over to a short, sturdy, white stalagmite to tie off. A loop in the end of the old line makes for an easy tie off and I enter into
Eurovision Song Contest Sieger Deutschland
passage nearly without
Anubis Symbol.
The new room was continuing on in a south
Taucher Spiele
direction.
Lady Lucky Charm Kostenlos
passage was beautiful but I had gone little more than feet before it dead ended completely. The passage I was in
Venlo Karfreitag
had switched back to the north so I felt like I was making real progress and hoped that the trend would continue. Still hoping to find a doorway into deep cave below, and potentially thousands of more feet of cave to explore, I slowly moved toward the top of the slope as the reel began spinning faster with the last few loops of line coming off. I pulled myself sideways toward the crack and suddenly broke into a chamber so large, the beam of my light was simply absorbed by the blackness. There at least two more leads in this
Sieger Roland Garros,
but I pulled the line
Frosch Springen Spiel
of the reel, tied it off and placed an arrow on the end. Wer schlauer ist, als ich, der besorgt sich einen Kunststoff, der schwerer ist, als Wasser Schnorcheln - dazu benötigst du eine Weste mit Flasche und Automaten die du an einer Seite - der Tiefen am besten versenkst - je
Fuck Flash Game
Alter der Teilnehmer mal was weiter
Taucher Spiele
mal was näher Dann benötigst du einen Karabiner Haken
Portugal Spiele
irgendwas dran - einem
Romme Spielen Gametwist
Die Teilnehmer machen 2 Mannschaften die je eine der versenkten WEsten anschnorcheln - also am Anfang abtauchen und ohne aufzutauchen zum Gerät - am D Ring den Karabiner
Quoten Keno
und zurücktauchen ohne Gerät versteht sich Am Start angekommen startet der 2. Kann mir jemand evtl Tips zum kaufen geben, bzw Tips zum selber herstellen? Jugendschutz Datenschutz Kontakt Impressum. I need Air. Wichtig zu wissen: Da es sich bei den meisten Titeln hier um sogenannte Tauch Flash-Games
Facebook De Login Deutsch,
benötigt Ihr für diese Flash-Spiele den kostenlosen Adobe Flash Player, welcher aber in den meisten Fällen bereits auf Eurem System installiert ist und falls nicht, als Freeware kostenlos heruntergeladen werden kann.
I quickly tied in a full explorer reel and moved into the small, solutional tunnel which after only two body lengths, turned into a horizontal crack that got so low that I could only fit in with my head turned sideways.
I inched forward, exhaling and pulling in the low tunnel when I saw a small slit in the rock with black behind it. I pulled myself sideways toward the crack and suddenly broke into a chamber so large, the beam of my light was simply absorbed by the blackness.
I swam into the large room, panning my light from side to side, when a crystal grotto appeared in the distance, a dark blue void behind it indicating a decent sized passage continuing on.
I floated through the middle of the grotto and swam on into the blue beyond. Large slabs of limestone lay haphazardly across the floor of the 30 foot wide passage, creating holes and bridges, but none of them appeared to continue into any real passages below.
Trying to stay shallow to conserve gas and to keep my decompression obligation as low as possible I followed the expanding chamber to the right around some large boulders.
As I rounded the boulders I glanced up near the ceiling and could see dark gaps between slabs of flowstone covered rock, indicating a shallower room above the chamber I was in.
I selected the largest gap in the boulders that I could find and carefully slipped between them, cautiously ascending into a small, well decorated room.
There were several possible leads in the Swiss-cheese rock of this shallower, 75 foot deep passage, and I tried at least two dead ends before I found one that continued on for any distance.
Here the reel began spinning faster, and the line ran out seconds later. There at least two more leads in this area, but I pulled the line free of the reel, tied it off and placed an arrow on the end.
Surveying my way out, I fell back through the ceiling slabs and into the large descending chamber. I looked hard toward the bottom and could see at least two dark tunnels that might continue on into more cave beyond.
At this point my main concern was getting back through the tiny warren where I first began laying line and I decided to save the survey and gas supply.
I swam through the slab-strewn tunnel, back through the crystal grotto and across the large blue room toward the tiny opening.
From this distance is seemed as if the line simply disappeared into the rock and no opening was actually visible. Once I was within a few feet, the phantom crack reappeared, and though it did seem smaller from this side, it was obvious that it was still intact.
Once again turning my head sideways to fit into the gap, I expelled all the air from my harness. I removed all my accessories such as empty exploration reel, safety reels and spares pouch and pushed the lot ahead of me as I exhaled and committed to the crevice.
On the second attempt, the crack accepted me and I moved forward a few inches at a time until I reached the portion where I could actually lift my head and enjoy the smooth, crystal-encrusted dimensions of the space.
Anxiety fell away and within a few more breaths I was out of the small tunnel and back into swimming space.
To me, a place of such stunning beauty and age is something that needs to be savored and appreciated in that first moment of discovery.
It will never be new to me again, and there is a feeling from that first experience that will just not be the same on following visits.
So I just stopped and looked, absorbing the intricacies of both the positive space of blinding white crystal details, and contrasting negative space of the blue and black voids behind them.
As has happened so many times in this cave, I floated there, staring and shaking my head in disbelief at what can only be described as impossible.
The swim back to the stage cylinders and the hour of decompression at the entrance were all muscle memory. Both happened automatically while my brain was busy sorting through the images of discovery that had just been burned into it, much like seeing the outlines from a camera flash even after you close your eyes….
The passage I had chosen was similar to the others in size, but not in decoration or extent. The line ended in a 5 foot diameter passage that was completely blocked by thin bars of crystal and soda straws, which was in stark contrast to the relatively boring passage I had travelled to get to there.
It was as if someone had decided to turn on a crystal making machine right at this point and left it on, blocking the passage all together. A large, thick helictite growing out of the side of the wall, made for a convenient place to route the line and after two body lengths of squirming through the gap, and a final, odd, inverted turn, I fell arse over elbows into a small decorated area which require a stretch of the imagination to be considered a proper room.
Fortunately my efforts were rewarded with a maze of larger columns that that continued on out of sight. Once past the odd twisting gap, I set my sights on the labyrinth of columns showing the way into virgin cave.
The dense maze of 5 foot high columns though close together, always left a gap just large enough for a diver to slip through without much effort, as if someone had intentionally left a zigzagging path.
After feet or so, the labyrinth gave way to a series of 10 foot high vertical rifts in chalky white breakdown and smooth, eroded passage.
The vertical gaps showed multi-. The water moving through these holes was a sure sign that there was indeed more cave somewhere beyond the holes and I just had to find a way around.
After back tracking a few feet, I looked low on the floor and found a low horizontal gap between the eroded floor and the white wall that seemed large enough to pass through.
I stopped half way through the gap and stirred up a little silt with my hand just to check the water flow and it also slowly siphoned past me further into the crack.
Eventually everything that was horizontal, turned vertical and I found myself once again in small meandering canyons of white limestone until the passage I was in abruptly came to a halt, leaving me to decide between a small vertical crack which doubled back to the left, and a smaller horizontal crack in the ceiling on the right hand side of the passage.
As I stuck my head up into the shallower lead, I could see a halocline just inside, so I figured this lead may go up into shallower room. I squeezed past the ceiling crack and found myself in very wide, 3 foot high room that was completely filled with short crystal columns, helictites and soda straws from floor to ceiling.
As I began to work my way though the formations, I kept scanning the sides of the room for any indication of a drop where I might find a way out and beyond it.
Approximately feet across the chandelier of a room, I found the far wall had a gap between it and the floor. I squeezed down through the slot and ended up back in a series of vertical rifts that continued on in the same direction.
Unfortunately, none of these rifts really went any great distance, and I ran out of line just near the end of the longest one I had checked. Once again I swirled some silt from the wall to check the water flow, and there was none to be found.
Eventually I came back up into the low chandelier room. The fine ceiling silt from my bubbles had stratified out in long horizontal swirls throughout the crystals.
The milky swirls stayed motionless, so I knew I had lost the flow back down in the vertical rifts just before the gap in the ceiling.
Although I was annoyed I had missed the going lead before the high room, I was still in awe of the crystal forest that now enveloped me. The room was a beautiful distraction, but my thoughts were now back at the vertical lead that had back tracked on the left wall right before I entered this room.
Once I arrived back at the missed lead, I stirred up a little silt and sure enough, it took off down the vertical rift out of sight.
I backed up and tried again…. I deflated all of the air from my harness to reduce my profile, but this did nothing. I passed through the jaws in seconds and reassembled myself on the other side.
None the worse for wear, I took my time swimming back out, picking up my stages one at a time and just enjoying the scenery.
Maybe another amazing room, or maybe a dead end. Solving the puzzle is my favorite part of it all. Since then, the short glimpse I was able to get into the huge blue void at the very end of the dive has been burned into my brain and I had been obsessing with getting back to the end of the line.
I carried three stages of nitrox, which I thought would get me close to the new discovery, but the foot swim there seemed to take forever.
I was well into my side mount cylinders by the time I finally got to the balcony leading into the massive tunnel. Tying off the fresh, over-filled reel, I was already looking for my next tie off point on the boulder pile below before my fins ever cleared the balcony.
Once I reached the bottom of the slope, the vastness of the tunnel really sank in. I tried to shake the dark feelings as I swam a bit faster, hoping somehow, that if I reached the end of this gargantuan tunnel, I would find a rise back into the shallower and more inviting levels of the cave.
I swam even faster, now aiming for what appeared to be a small gap in the top of the massive collapse that marked then end of the passage. Unfortunately the collapse turned out to be complete and I swung both right and left of the breakdown pile in search of a gap in the boulders that might lead to more passage.
I back tracked 30 or more feet and on the right hand side, near the bottom of the tunnel found a sloping, smooth passage heading deeper and away from the boulder strewn chaos of the massive tunnel.
Even though depth increased greatly, the smaller size and smoother walls of the new lead felt much more comfortable, and the dark feelings began to fade with the excitement of finding going passage.
Reaching a depth of feet, I was at the limits of my gas mix and hoped that the passage would begin to rise quickly, or I would have to turn the dive.
I passed by smooth, water worn walls, and floors of bright red, cracked mud, left over from the days when this cave was dry.
Immediately, the passage did begin to rise, but the walls and ceiling became fretted and loose with huge chunks of limestone seeming like they would break off and squish anyone who might be sending up bubbles to break them loose from their precarious ledges.
I found two small alcoves that seemed like going leads in the frail rock, but both of these ended in diver sized rooms, making turning around difficult.
I decided that the end of the second lead was a good place to end the dive, tying off the end of the line and placing a line arrow.
A few feet away from the danger zone and I looked back to see the cloud of silt I had created, but the ceiling of the cave stayed put.
I believe that this area will end up being where the next major lead will be found, but my time on this dive was done, and I headed back out in to the huge tunnel above.
The next dives in this part of the cave will be logistically difficult. It will require at least one set up dive to get additional cylinders far enough through the myriad of restrictions and fragile crystals in order to push farther north.
Three hours after beginning the dive, I breathe the surface air again and as the mask comes off my face, I feel warm summer rain and thunder booms in the distance.
The frogs in the entrance are sounding off in a chorus of squeaky balloon noises, and I just float there for a while and think about the cave.
Even though it was only moments ago, it almost seems as if the dive never happened, like it was a land far, far away. Exploring this cave is a never ending cycle of seeking and finding and I hope that I can continue seeking for a very long time.
On the last dive through the Switchbacks, so many leads were found, that I was sure that the lead I had finished in was not the main way on as it has turned completely around and headed south.
At 3, feet, I tied in full reel to the main line and headed back to the north in a nicely decorated passage approximately 10 feet wide by 8 feet high with white walls and brown, crystalline formations.
Only feet from the tie in point, the passage zigged to the left once again but continued on for another feet or so before I ended up seeing my own line from a previous dive up ahead of me.
I reeled up almost all of the line I had just put in and tried a smaller lead that had no silt, and the floor was a series of gray rim stone dams. After the last rift, I fall into a small room.
The floor of the room is a series of conical silt mounds with scattered hard bottom and older red formations that have been eroded over the aeons.
I floated over the steep silt mounds and noticed that many of them had red striations sloping down toward the bottoms. I could see that the red marks were actually places where small, powdery chunks of Sahara dust and fallen from the ancient eroded formations on the ceilings and walls and rolled down the mounds creating straight, but odd patterns as gravity kept the dust particles moving toward the bottom of each mound.
I quickly dubbed the passage the Navajo Passage and continued on hoping that I would be able to find the main way on again. After another feet or so, there were more leads and more decisions to be made.
Today I picked the plum once again but this time more so than any other. When I had first found my way into the Sanity Room a month or more earlier, I had found a deep cleft around the margins of the room, with one particularly large opening dropping down to a depth of from the shallower 75 foot deep passages of the Sanity Room.
It was obvious to me that this collapse was an indication of deeper cave below, but the Sanity Room collapse was complete and I could not find my way into deep passage below.
In the back of my mind, I knew there was deeper cave below the new passages being explored and there just had to be a way down into the deeper section of cave somewhere in the labyrinth of the shallow passages I had been exploring.
The passage I was in today had switched back to the north so I felt like I was making real progress and hoped that the trend would continue.
I came to a large split in the passage and just as I was about to decide right or left, I saw a section of the floor sloping down in the middle of the split.
Still hoping to find a doorway into deep cave below, and potentially thousands of more feet of cave to explore, I slowly moved toward the top of the slope as the reel began spinning faster with the last few loops of line coming off.
The reel ran out exactly as a small balcony revealed itself with nothing but black void seen below it. I stretched the line a few feet so I could look over the precipice and see a 40 to 50 foot wide by 20 foot high passage with cobalt blue water stretching off at the bottom of a massive boulder pile.
I quickly pulled the loop off of the reel at a distance of 3, feet from the entrance and tied it to a perfectly translucent stalagmite that was situated on the right side of the balcony.
I had to see if the massive void below me was simply a large room or if it was going passage. I threw on a spare jump reel and leapt from the balcony floating down the huge slope, my arm stretched out as far as it would go with the light head in hand, thinking it would show me the wall were the room would end.
I never saw any wall. What I did see was a huge, round, white-walled tunnel stretching on into blue darkness. I hung there shaking my head in disbelief.
Somehow I knew this passage was here but the odds of me finding it in the ridiculous labyrinth above seemed insurmountable.
Yet here I was. The Bonsai tunnel in front of me just begging for line and one more stage cylinder. Instead I began reeling up the jump reel and looking to the side of the talus mound that I had just floated down.
A very large tunnel, the opposite direction I had just gone, was also wide open. It seems my balcony was simply a window above a partial collapse of a huge, deeper tunnel with huge, continuing passage at both ends.
I feel like I was transported back through the tiny holes, painted mounds, spastically decorated crystal helictite walls, ceilings and floors and back to my stages.
I was no less than out-right giddy as I swam back through now familiar territory of the new-er passages. All the way out, I was planning future stage drops, set up dives, gas mixes, double explorer reels, and lots of deco gas for what I am sure is going to be incredibly exciting exploration before the end of the summer.
Yet another stunning push past the Badlands and into unknown territory today. A single stage of EAN 32 was left in the cave yesterday, approximately feet from the entrance.
This was picked up today just as I hit 3rds on the stage I was carrying, giving me a bit more distance before having to switch to the side mount cylinders.
I had only used PSI out of each side mount cylinder before I reached the lead that I was hoping would give up some new passage. Moving through this area is slow, and some divers would consider diving here tedious.
Breath control becomes key in moving between thin rods and columns of crystal and fins are essentially useless here. At one point, the only way on between the columns requires me to turn up on my side and bend at the waist, in a sort of fetal position as I haul myself along slowly with anything solid enough to handle being pulled on.
Another back bending shimmy through the bars that protect the new lead and I am headed off again into a white, walled passage. I notice how the soft limestone walls are devoid of the black staining of the bacteria, while any crystal formations are nearly covered.
Yet another mystery to be solved, but not today. I pass through two small canyon-like passages, and end up in another rising area of dense columns nearly barring the way on.
I swim back and forth along the picket fence of thin crystal bars, trying to figure out which gap will allow me to pass into the rising room beyond, without destroying the cave.
The gap in the middle pays off and after two body lengths, I am able to lay flat again and use short frog kicks from my ankles to meander into the rising room.
When I get to the top, I stop and make a tie off on one of the shorter, more solid stalagmites.
I notice that I have ascended all the way back up into the halocline and my light hits the fresh water interface like a prism with white, red and blue light running horizontally across the crystal forest in front of me.
I look at my computer and see that I have come all the way back up to 62 feet, fairly deep for a halocline on Abaco, but with recent rains, it makes sense that it could be this deep.
Once again I have to try and find a way through crystal. The right hand side looks best and I begin the slow contorted trip to the other side of the room.
The back of the room descends into soft, white breakdown boulders, but I can see a gap below that will allow me to pass.
It is almost a relief to get out of the crystal above and be in a place where I can actually swim without fear of breaking something.
My relief is short lived and after less than feet, I hit yet another rising, delicate area. Two attempts on the right hand side prove fruitless, and I have just enough gas reserves for one more attempt on the left side.
There is one small gap between several thick, white stalagmites, with nearly identical opposing stalactites less than a foot above, creating a sort of round toothed shark like smile of a formation.
I figure if I can get my shoulders through, the rest of me will follow. Putting one arm in front and one arm back along one of the cylinders, I am able to push my way through the formation down to by pelvic bone.
Here I am able to take full breaths again and I stop for a second to get a few full breaths. While I am laying there, my mind wanders to the opposing formations that have my lower back and pelvic bone squished for the moment.
A quick pull on my left cylinder valve and a deep exhalation and I am through to the other side. I fall into another black stained room of formations as the reel runs out.
There is good water flow back here and I can see my silt being pulled further into the caves, past the black bars ahead.
I drop an arrow on the end of the final tie off and turn back to the jaws. They seem smaller now than they did on the way in, but a few wiggles and tank adjustments let me pass with about the same effort as was used on entry.
I look at the computers as I clear the restriction. It has taken me more than an hour to get to this point and I know it is going to be an ever slower trip out between the maze of bars and the silt I have stirred along the way.
Another feet of line was added today into what I can only describe as ridiculously decorated passages and rooms.
The trip back to the entrance is easy and I spend the 15 minutes of decompression watching birds on the surface climbing down the leather ferns and drinking the sweet fresh water at the surface of the cave.
They have no idea I am there and it is as if I am looking through a liquid one-way mirror. They calmly drink without fear or nervousness as the bubbles are purged from my body.
A perfect ending to a perfect dive. Location: Abaco Island, Bahamas. Since this part of the cave is so low and decorated, I decided to run the stages out in front of me, with the valves clipped off to the harness, but the ends of the cylinders out in front of me.
Today I took much more time to appreciate the thousands of different formations that represent the cyclic history of high and low sea levels this cave has seen come and go.
Red, ancient formations resembling Roman columns, probably more than , years old, are wrapped and frosted in white crystal blankets of relatively newer crystal from the last sea level drop between 13, to 20, years ago.
I find myself visualizing this room when it was dry and the constant, relentless dripping in the darkness, which only ceased when the sea once again drowned the stone forest.
Exploring this portion of the cave would have been impossible when it was dry. There is simply no where to stand or crawl between the millions of columns, stalagmites and fragile and deeply eroded floor rock.
The button my by buoyancy jacket is the only thing that allows me to safely glide between the columns and over the crystal pools without destroying everything in my path.
I feel fortunate to be here in this place, in this time, where technology allows me to see and experience this it in relative comfort and ease.
A loop in the end of the old line makes for an easy tie off and I enter into new passage nearly without stopping.
The first lead runs through a forest of thin formations most of which are covered in small wing and finger shaped helictites. Long, but splinter-thin soda straws gather in bunches along the more massively decorated areas, all evidence that this place has been undisturbed for aeons.
About feet past the tie off, this passage is suddenly blocked by a mass of thin columns and soda straws so thick, that passing them is impossible without destroying them.
Half way back, one of many possible leads looks as if it will circumvent the blocked passage and allow me to continue on in the right direction.
A new T is placed in the line and the reel begins to spin once again, though this time, the passage stays small, almost too small with fragile glasslike formations making it necessary to hold my breath and coast through some of the tighter places.
As I progress, the passage begins to change drastically, and the formations begin to regain their white and cream crystalline colors.
Cascading crystal water falls, with more rim stone dams become the more dominant structures and I pass pool after pool of calcite within a short distance.
After only feet, I find myself in a small dead end chamber that ends in another pool at the foot of small, but amazing frozen water fall. The room virtually glows as my light is reflected in all directions from the white calcite walls and floor.
I tie off to a short stalagmite, cut the reel free once again and begin the tedious swim out of the delicate passage. Once I reach the high, wide room, I tee into the line once again and try the left side, hoping that the dark passage in front of me will continue.
As I look out over the ridiculously decorated passage, I feel like maybe this music, and not words best describe this place.
In my mind I can see the cycle endlessly dripping water slowly dripping to the music, building the forest in front of me, only broken by the current rush of water that has now filled the void and allowed me to come here.
It took me a 3 or 4 seconds to even realize what had just happened. I pulled my mask out of the way so I could recover my regulator, which thankfully, was undamaged and only inches from my mouth.
I could not believe I had been hit. Since no one has ever accused me of being smart, I rechecked my helmet, back up lights, both regulators and contents gauges before timidly finning into the new lead.
Line began to roll from the reel, when I noticed my skinned hand was leaving tiny, red, lava-lamp like globules in my wake.
At the rate the red globules were weeping out of the wound, I figured I could easily finish the dive and get back to the entrance before I was empty of the stuff, so my mind refocused on finding more cave.
Swimming less than feet from where the cave had attacked me, I found myself once again weaving between hundreds of 6 foot high and 1 and a half inch diameter bars of clear, calcite crystal.
Eventually the passage once again began to rise slightly and then widened into an incredibly decorated room, very similar to the Dopamine Dome room several hundred feet back.
I entered the room and had to decide right or left. Both directions led into long, dark, highly decorated areas and I was sure that I could dump the entire reel in either direction.
I made a tie in the middle and went right, but only swam 20 feet before I realized that further down the side of the room on the right hand side, a deep cleft led into dark, descening passage below, but with a ceiling made up of precariously stacked boulders.
It had only been a few moments since my last attack from above, so I held my breath as I glided down through the cleft into the deeper passage.
At a depth of feet, I knew the passage could be heading for depths of more than feet, and although excited, my gas was a little too rich for any real time down deeper, so I chose to save this section for another dive when I was better equipped.
I headed back up into the shallower and more decorated section of the cave and continued on around the right hand side of the room where I knew I would be able to finish off what line was left on the reel.
At the far side of the room, two good possible leads begged for attention, and I chose the left this time, thinking I might be able to find a way completely around the room in a counter clockwise direction.
The passage was beautiful but I had gone little more than feet before it dead ended completely. I rewound the line onto the reel all the way back to the intersection where I had gone left, and now tried right.
Again this passage appeared to dead end, but a small, oval and angled hole high in the wall looked worth poking my head into. The snow white limestone oval lead to a short drop on the other side and once again I was in impeccably decorated passage, with at least 3 leads begging for line.
I chose left, and after one squeeze through two large crystal columns, I was rewarded with and incredible site laid out before me.
I swam a few feet further down the passage, squeezed through one more set of bars, and before my tanks had even cleared the crystal restriction I was stopped in my tracks by what was laid out on the floor below me.
I hung there, not stuck by the restriction, but stunned by the largest, crystal filled, rim stone pool I have seen in the Bahamas.
At least 10 feet long and 5 feet wide, with several different sections, the pool held hundreds of thousands of tiny star like crystals, all with a slight coating of the black soot.
I stayed wedged between the columns, staring in disbelief for over a minute before moving over and past the amazing formation. With only several more wraps of line left on the reel, I began looking for my final tie off.
I followed the passage around a right hand corner and found a hefty piece of eroded floor rock to make the final tie. A narrow, high walled passage continued on in the distance and I could see many more formations as the room widened beyond sight.
The circuitous swim back to the stage took longer than I expected, slowed by my insatiable searching for more leads on the way out.
Es gilt daher, die Endsumme inklusive Porto noch einmal an der Kasse zu begutachten, bevor man definitiv auf "Apnoe Taucher Test Kaufen" drückt.
Auch für dies Erzeugnis findet man ne Unzahl an Herstellern und es ist in keiner Weise so einfach, direkt den passenden anzusteuern.
Indessen ungezählte hervorragende Fabrikant schon längst auf dem Marktplatz sind und reife Angebote anbieten, gibt es auch kleinere Erzeuger, die mit ultimativen und hochwertigen Waren auf den Umschlagplatz drängen.
Wir versuchen, auf meiner Seite alle zentralen Elemente zu achten, mit dem Ziel, dass die Kaufentscheidung ziemlich einfach fällt.
Home apnoe taucher Test. Angebot Bestseller Nr. Bestseller Nr. Verfügbar über Amazon Prime Video. Unsere Empfehlungen Bestseller Nr.
No Ratings Yet. Diese Website benutzt Cookies.
Understanding addiction — I get it now. As of today, April 8th, I have been in this country for 23 years, making this an anniversary dive of sorts. I roll the last few feet of line off the reel, tie it off near the best looking lead I can find, and leave a marker. A loop in the end of the old line makes for an easy tie off and I enter into new
1899 Hoffenheim Aktuell
nearly without stopping. The lure of this deep, blue water tunnel tries
Muschalik
suck me in, but I reluctantly turn toward the first shallow lead I can see, keeping my eyes on the prize. There at least two more leads in this area, but I pulled the line free of the reel, tied it off and placed an arrow on the end.
VIDEO POKER GUIDE Viele Online Casinos kГnnen sich Nutzer genau informieren, welchen Richtlinien Taucher Spiele online Casinos.
| | |
| --- | --- |
| FREUNDE FINDEN ONLINE KOSTENLOS | Rollenspiele Ohne Anmeldung |
| Taucher Spiele | Play Bingo Blitz Online |
| Blinde Kuh Spiele Kostenlos | 381 |
| Kreditkarte Erfahrungen | Spielaffe Deutsch |
Taucher Spiele Video
Das beste Singleplayer-Survivalspiel? - Subnautica im Test
Taucher Spiele Video
Das beste Singleplayer-Survivalspiel? - Subnautica im Test
Taucher Spiele Populäre Spiele
Kreuze und Kreise, drei in einer Reihe. Man besorgt sich verschiedenfarbige Kunststoffplatten, sägt Täfelchen von 8x8 cm aus und schreibt Zahlen oder Buchstaben drauf. Zumindest, wenn man das ein paar mal geübt hat.
Handy Im Casino Verboten
ist faszinierend und vielleicht
Bet Sport 1x2
ein wenig sehr unheimlich,
Spielhallen Spiele
man daran denkt, was alles in den tiefsten Tiefen des Ozeans lauern könnte. Jetzt spielen. Golf Solitaire. Tic Tac Toe Auch eine geniale Idee Wer steigt als erster aus? Verbandsübergreifend kann hier nach allem gefragt werden was zum Bereich Aus- und Fortbildung gehört - moderiert von erfahrenen Tauchern. Loenord OWD. Könnt Ihr den zahlreichen Gefahren des Meeres trotzen, einen Schatz finden
Dubstep Tanzen
diesen bergen? Zur Merkliste. Zumindest, wenn man das ein paar mal geübt hat. Stufen, fängt es an, spannend zu werden. Nordiver gerade nicht eingeloggt Jede Gruppe zählt ihre Ringe, gewonnen hat wer als Gruppe
Beyblade Computer Games
meisten Ringe geholt hat. Das coole Game enthält zahlreiche Modi, u. Kreuze
Roulette Spielen Tipps
Kreise, drei in einer Reihe.
Schneider Mike
Mahjong. Man versucht einen
West Ham Untd
Salzwasser gefüllten Ball in den gegnerischen Korb zu befördern. DANKE schon mal. In den Tiefen des Ozeans finden
Double Dragon 2 Play Online
allerhand wertvolle Schätze. Im Eifer des Gefechts kann Kind auch schon mal mit verbissen angehaltenen Atem nach oben gehen. Alle Kommentare Forum. Nach oben. So viele Ringe ins Wasser werfen, wie vorhanden. Bine 64 Bubble-Maker. Vergiss auch nciht die Luftblasen, diese versorgen dich mit neuem Sauerstoff. Geht auf Tauchgang und öffnet möglichst viele goldene Schatztruhen, ohne mit den gefährlichen Meeresbewohnern zu kollidieren. Sicherlich gibt es soetwas in der Art heute noch. Suchergebnis auf slotenmakerscentrale.nl für: tauchen spiele. Taucher & Tauchen Spiele: Die besten Tauchspiele online spielen - kostenlos auf slotenmakerscentrale.nl neuestes Spiel-Update in dieser Kategorie. Schwimmen lernen – Spiele im Wasser. Ringe tauchen. Tauchen, tauchen und nochmals tauchen: Die Kinder holen in dieser Übung in Wettkampfform. Unterwasserspielgeräte. Hallo Taucher und Tauchausbilder. Ich bin auf der Suche nach Spielen, die Unterwasser gespielt werden können.